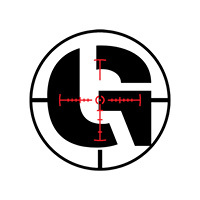 Gunnr Optics
5.0
Missouri City , TX (United States)
Reviews
About Shop
Gunnr Optic, LLC. a.k.a. Gunnr is a veteran-operated rifle & gun optics company providing affordable optics & accessories to people who love their country and their second amendment rights.
We develop our optics, gear, and accessories with the same mission focus we learned as military members serving our countries and are committed to supporting veterans, law enforcement, and first responders. We give back with every purchase of one of our optics or accessories.
Reviews
I tried the 1-6x 24 from Gunnr and I am glad I did. I am a scope snob- but I like a great value and I'm always looking at what is new. The Gunnr 1-6 is a fantastic short-medium range scope and is right at home on the Armalite platform. Glass? Clear! Controls? Smooth and Precise (audible-tactile clicks). Reticle ?FFP- Progressive/Laser etched /BDC. Illumination has room for improvement and the turrets do not lock. -Overall- our optics company can recommend this scope for target shooting, hunting, and home defense. It is our highest recommendation.
- By Chris Sarbo October 01, 2021
Just a follow up- I ordered some more and find minor flaws in the glass. Bubbles, dust- etc. Be advised- inspect your new scope closely at 6x power in the light. Materials are all holding up well on the initial test scope.
- By Chris Sarbo October 04, 2021