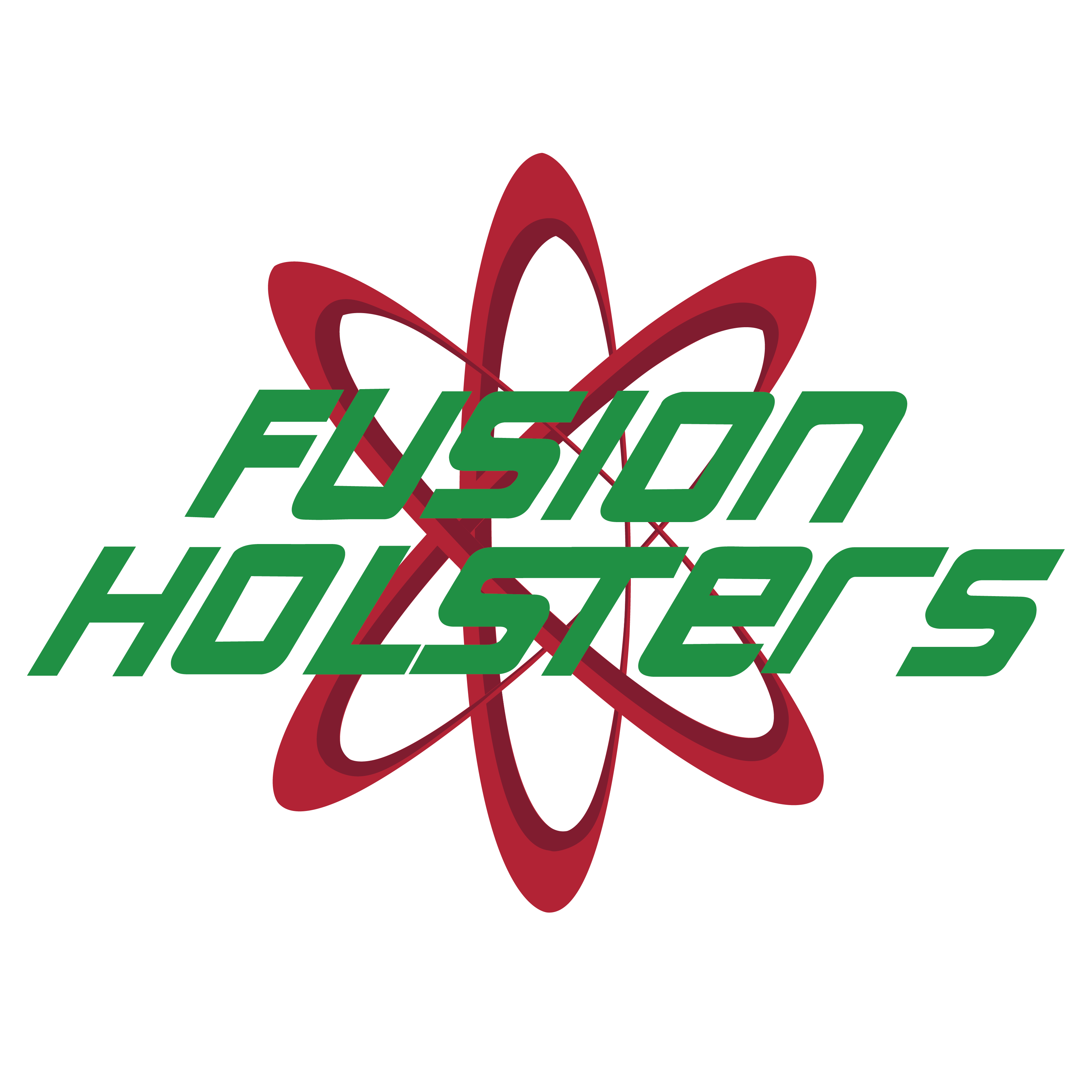 Fusion Holsters
Cottonwood, AL (United States)
About Fusion Holsters
CONCEALABLE CLIP
The Fusion Holster comes with the UltiClip 3 which can be clamped down inside your purse, back-pack, range bag, or to your shorts or pants, with or without a belt.
THE SECURITY AND VERSATILITY OF AN ULTICLIP
The clip has a military grade finish and is made of 1075 spring steel which clamps down onto the pants or the belt offering 10x greater retention than other holster clips securing your firearm in place. The concealable clip also comes with the option to carry the holster canted. Simply position the holster in the desired cant and lock it down.


THE OPTIMAL CONCEALED CARRY DESIGN!
The Fusion holster is designed with optimal carry in mind. Every holster has a fully supported mouth and fully supprted clip. It is also designed with a sweat guard to help protect the firearm from corrosion. Particular attention was focused on the shape and balance of the holster allowing for the proper grip of the firearm while drawing the gun. The holster can be worn cross-draw, appendix style, small of the back, or positioned inside the waistband where it is most comfortable.


QUALITY MATERIALS
The rubberized water-resistant non-slip outer material helps to protect your firearm while eliminating the need for constant re-adjusting, anchoring the holster in place for all day carry. The middle lining is a thin foam padding for extreme comfort, and the inner lining is a durable upholstery faux suede that is gentle on the finish of the gun and aids in the retention of the firearm.
Contact seller
Reviews
This seller doesn't have any reviews yet.